Get A Free Estimate
Fill in your information below.
FENCE CONTRACTOR MAITLAND, NEWCASTLE & CENTRAL COAST
If you are looking for quality fence installation services for your home or business and you live in or near Maitland, the Hunter, or the Central Coast you are in the right place. Hiring a fencing contractor is the best way to start your fence project. Although there are several types of professionals who can carry out this service including handymen or general contractors- a fencing contractor has the right knowledge and experience in professional fencing installation jobs. They know the possible things that could cause a problem in the future. These professionals can provide good ideas and information to all your concerns regarding installing fence projects.
We are one of the top fencing contractors that Maitland, Newcastle, the Hunter Valley, and the Central Coast have to offer. We can work with any type of fencing service and install fences of any type of material including wood fences, aluminum, vinyl, and privacy fences. We provide good services for your residential or commercial property. We also offer the best value for your construction project. If you call us for a quote, I'm sure you will see that we are able to work a quality job for a better price than any team or fence company you call.
We are not just saying things to get you to buy our services. Our satisfied fencing customers will verify it as truth. Our fencing company has been providing good quality fencing installation and quality fencing services for several years in this area. It can be hard to find a professional fencing company to work for your residential commercial property needs near Maitland, Greater Newcastle, or the Hunter Valley at the moment, as many of them are busy. We are busy too but with a team of excellent fencing professionals and an estimator who is dedicated to making quotes, we will be able to quote and perform your fencing project with high-quality results sooner than most others in the area.
About CDA Fencing Maitland
Fences are used in a number of ways for commercial and home use. You can use fences to add beauty and security to your property, whether you are looking for privacy or security. We are Maitland's premier Fencing and Gate company. We can provide a wide range of good and affordable fencing solutions to meet your needs. No matter your fencing needs, we can provide a quality fence job.
In our business, with several years of experience in the fencing industry, we are constantly trying to innovate to give our customers the top options and value when it comes to fence installation for their commercial or residential property with quality service. We are seeking to provide the greatest quality and best-priced install fence in Maitland, Greater Newcastle, and the Hunter Valley.
Customer Reviews
What our customers are saying
CDA Fencing installed a glass pool safety fence for us. Not a simple or straightforward project but Dan and his tradesmen done a terrific job in trying conditions. Highly recommend CDA fencing to anyone needing this type of work done.
Five stars!

Absolutely fantastic service, I would 100% recommend them. Professional job.
Homeowners as well as business owners understand that fencing around your property can be a valuable addition to your home and office. It can be difficult to decide on the right material when there are so many options. Maitland residential fences are constructed from durable materials. Our team will take you alongside throughout the whole process to ensure you receive exactly what your need at a price that is within your means.
Fencing services include installing, repairing, and replacement of a fence. Any fencing task can be completed by a professional fencing contractor, whether to install a fence from scratch or remove an existing one. Preparing for a fencing project includes surveying the boundary line and planning the placement of your fences. This involves measuring the area to be fenced. Your installer will also be able to help you select the right type of fencing materials for your needs and preferences. You can complete any type of fencing job on our platform, whether it's residential or commercial.
Our Services
Colorbond Fencing
Your COLORBOND® steel will make a strong, secure, and beautiful addition to your home or business property. That is one of the reasons COLORBOND® fencing is growing in popularity among the materials throughout Australia including in Maitland, Greater Newcastle, and the Hunter Valley area. The setup for Colorbond fencing is more straightforward than some other privacy fences systems and we can have the construction in less time than you might think. Colorbond fences come in a variety of styles and colors and we want to be able to free you to make the choice you want without feeling restricted with your style or color.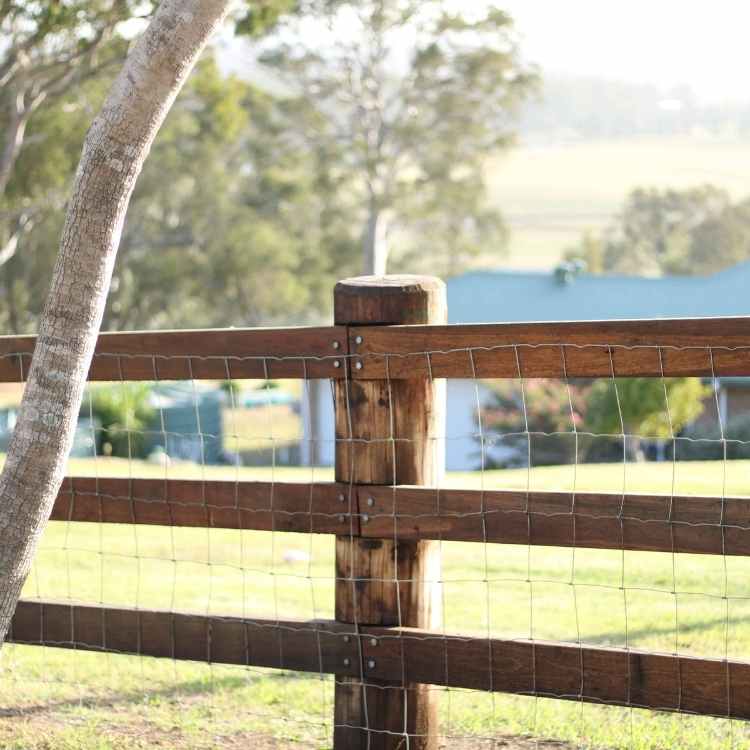 Rural Fencing
One of the top things about the local Maitland area and the Hunter Valley is the mixture of suburban living with rural properties and acreages nearby. These two distinct property types have very different custom fencing needs. If you have a rural property then you need someone who understands rural fencing needs. Take a call on CDA Fencing Maitland for a free estimate on your local fencing requirements. Timber fences are very popular in rural fencing projects, but chain wire fencing and other types are also used. Call us for a free rural fencing installation estimate.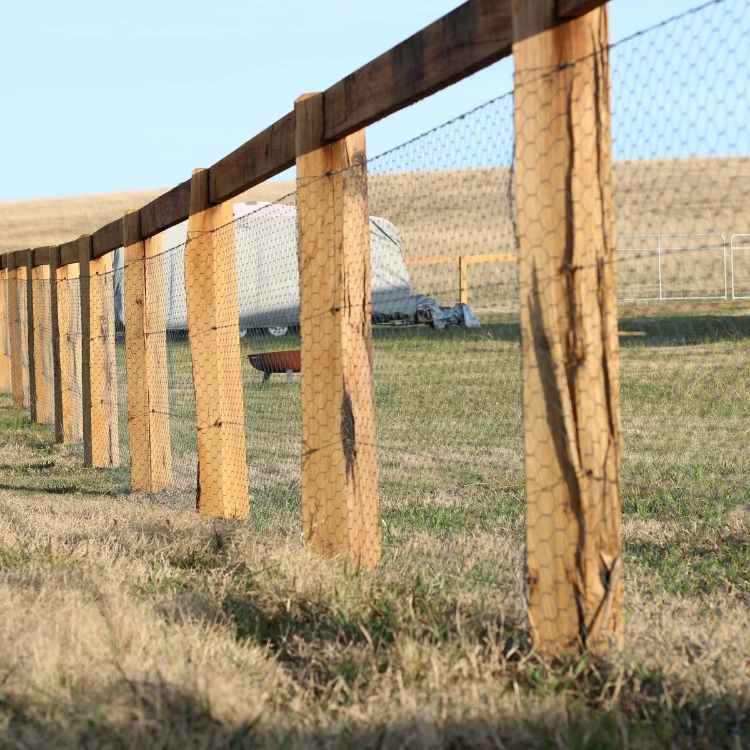 Aluminium Fencing
Aluminum can be used well for any custom fence, from boundary and security fencing, right through to railings, gardens, and pool fencing. It's a versatile and cost-effective material to achieve the practical and aesthetic requirements of your fencing projects. Aluminium is also 100% recyclable.
It's light (weighing around one-third as much as steel) but resilient, strong, easy to maintain, and can come in almost any colour or design. But best of all, aluminium is naturally resistant to corrosion, so is the perfect choice for coastal areas.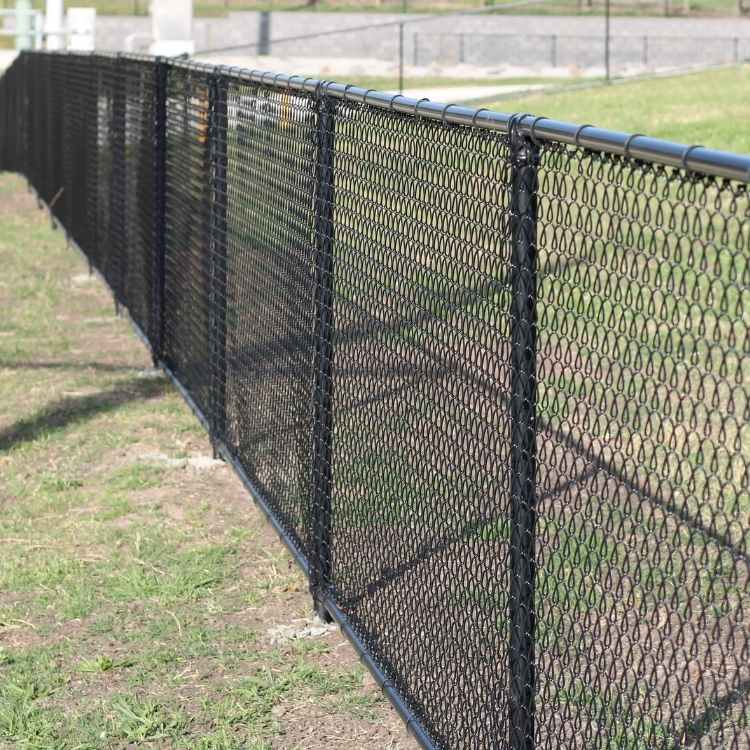 Chainwire Fencing
Chainwire fences are known for coming in all shapes and sizes. There is an argument to be made that they happen to be the most versatile type of fence out there. They can be put up fairly quickly even if you don't have a clear idea of exactly what you are looking for. There are times though when these types of fences can actually be a great long-term option for certain areas.
Pool Fencing
Pool Fences are an essential part of your swimming pool. Required by law in Australia, a pool fence is the most important safety device for a pool owner. Glass Pool Fencing is a popular choice in Australia. Although glass is the more expensive of the available options, it is popular due to the aesthetic look it provides to your pool and your home. There are two types of glass pool fences that you can choose, frameless and semi-frameless.
Fencing Contractors
A fencing contractor has years of experience and a license that shows they are qualified to undertake fence installation services. They can generally also inspect, maintain, and repair fences. It is important to look out for certain pitfalls before you choose your fencing contractor as not all are necessarily the same. We are top qualified and experienced to do the fencing job you need. We are also up to date on regulations, the latest materials, and local legal fencing requirements.
OUR SERVICE AREA
Maitland is a city in the Lower Hunter Valley of New South Wales, Australia, and the seat of Maitland City Council, situated on the Hunter River approximately 166 kilometers by road north of Sydney and 35 km north-west of Newcastle. It is on the New England Highway approximately 17 km from its origin at Hexham. Maitland is one of the great, well-developed, and progressive places in the region. Its population continues to increase. This location offers a lot of beautiful places that anyone would love to visit and enjoy.
CDA Fencing Maitland has been servicing homeowners in this area for more than decades. We remain top of the choices in terms of fencing services because we are dedicated to providing the best quality service in all our work!
If privacy and security are your concern but living outside Maitland, don't worry because we also offer our fencing installation services in other neighboring areas. We aim to help you achieve security and privacy by providing quality work.
Contact us today at (048)-885 2810 and get a free estimate!
Contact CDA Fencing Maitland Today
There's no need to look farther for your local fencing construction. As we have mentioned, at CDA Fencing Maitland we specialize in being able to install all sorts of fence materials. May it be a new fence installation or repairs, we can help you in no time. We can build custom fences and we are specialists in Colorbond Fencing, rural fences, pool fences, aluminum fences, wood vinyl, chain wire fences, vinyl, and all sorts of gates. The important thing for us is to understand that each fence installed is going to be done uniquely and suit our customers' needs and circumstances all the way through.
Speaking of giving us a call, if you are interested in any of the services that we have mentioned above be sure to give us a call or contact us today at (048)-885 2810. We will be able to let you know of the different options that we have for you.